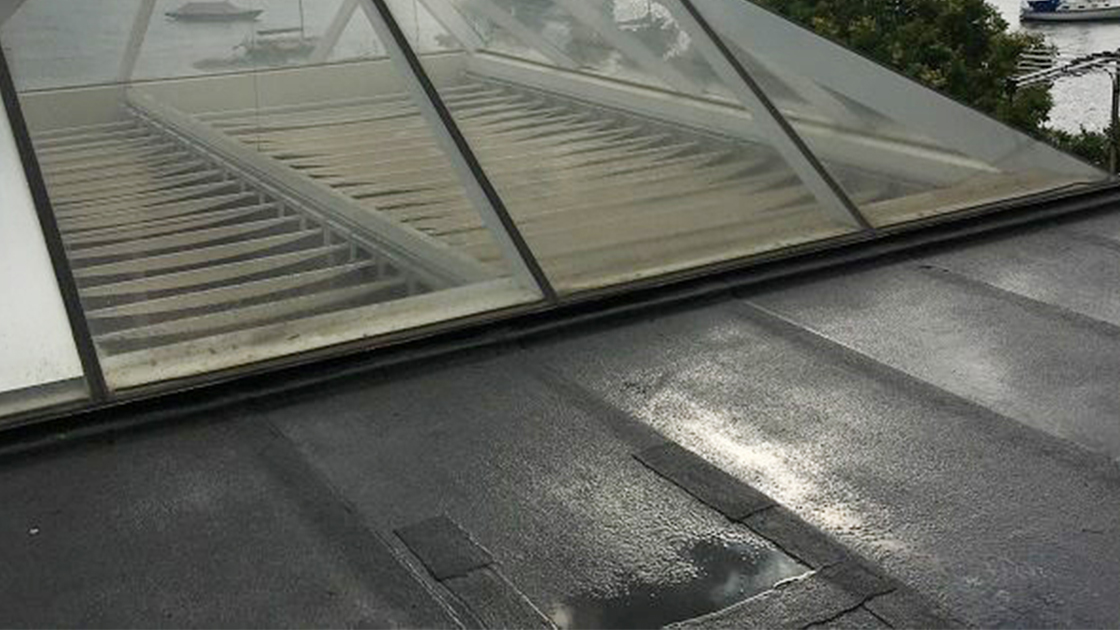 If you've ever had a leak in your home, you know how much damage a small crack in a pipe can do to your home's foundation and walls.
You also know that if the leak is not fixed properly, the cost of damages and repairs grows exponentially along with your leaking problem. This is even more of a problem when areas where these leaks occur, such as kitchens and bathrooms, are not waterproofed.
Now imagine this leak in your roof. During heavy rains we often see the weak spots in our overhead structures fall subject to collapsing roofs under the weight of pooling water. Even homes that are built with the utmost expertise can have drastic leaks just from a small leak in the panelling that was previously ignored.
This situation is not as hypothetical as you think. Thousands of people suffer from costly damages from lack of or improper waterproofing for the roofs in their homes. Invest in proper waterproofing so you don't have to worry about your roof leaking anymore!
Liquid membranes for foolproof waterproofing in Sydney
Liquid membranes provide a water-tight waterproofing solution with an easy application. They can be applied virtually everywhere and can also be used in other places that may be too small or detailed for other waterproofing processes, including rooftops, podiums, balconies, planter boxes, water features, wet areas and decorative façade coating.
Once the waterproofing membrane is applied, it forms a complete and continuous watertight seal with great flexibility, breathability and UV resistance.
Torch-on membranes for roofing in Sydney
Torch-on membrane waterproofing is as the name describes, a membrane that is applied to the prepared surface with heat from a torch. This waterproofing solution is perfect for low-angled roofing or concrete rooftops where water tends to pool. This membrane can also be custom-fit to a wide array of spaces.
The torch-on membrane is very flexible and spongy. It is made of a crude oil-based hydrocarbon called bitumen and them modified with asphalt. This waterproofing mix is reinforced with a layer of polyester to give it its structural integrity.

For more information on your roof waterproofing options in Sydney, be sure to contact Titan Waterproofing today. At Titan Waterproofing, we have over 40 years of experience in waterproofing Sydney's commercial and strata buildings. We pride ourselves on only using the best materials on all our projects, including membranes and resins, on all projects.
We've serviced hundreds of businesses and apartments throughout Sydney and we tailor all of our work to your needs. At Titan Waterproofing, no job is too small, too big, or too difficult. Contact Titan Waterproofing today on 1300 761 219 to find a roof waterproofing solution that best suits your needs.