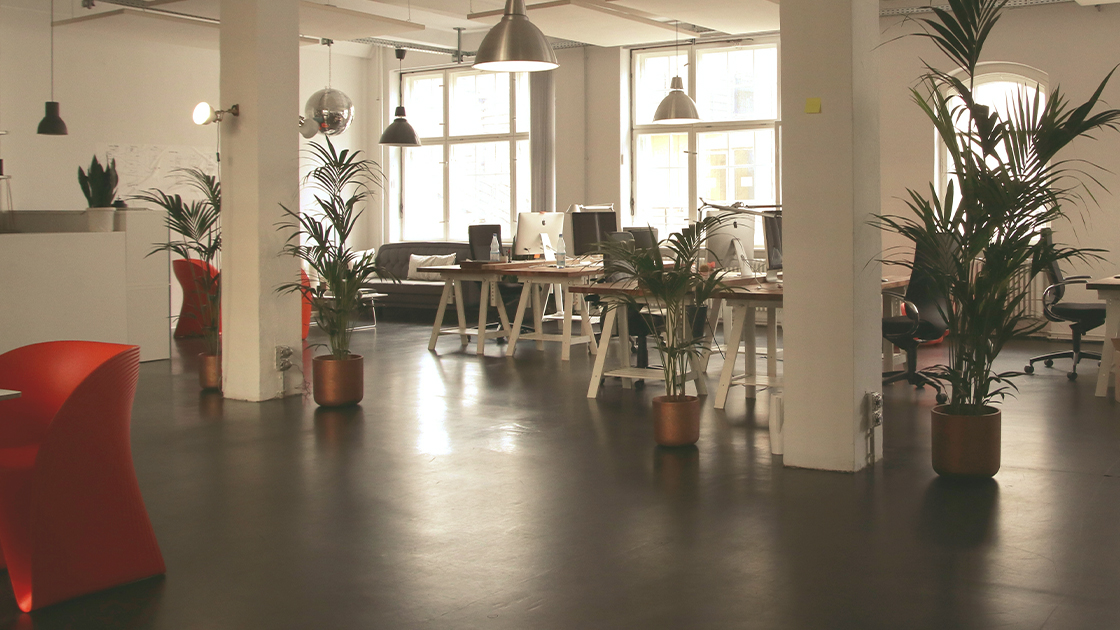 From the entrance to the kitchen, your workplace is a minefield for potential water damage and slipping hazards. 
What is the easiest way to solve your water problems before they are costly and irreparable? The answer is prevention! Take charge of the safety of your workplace's employees and avoid injury, lawsuits and expensive repairs by waterproofing water-prone areas. 
Areas exposed to wetness in facilities such as bathrooms and kitchens are significantly more important to waterproof. These facilities contain plumbing elements and could pose dangerous situations if the water is left to pool and rot.
If your office requires waterproofing, it is crucial you bring this to the attention of your building managers and strata. Keep reading to find out where you should invest in waterproofing for your Sydney office building.
Where should you waterproof in your office building?
The kitchen could be a breeding ground for mould and a dangerous slipping hazard if the water is left unchecked or ignored. A simple, small leak could eventually cause a fatal accident. 
According to the Environmental Protection Agency (EPA), it is better to have an explosive leak than a slow hidden one. A slow leak can ruin the inner foundations of your house. 

A poorly waterproofed kitchen can be just as devastating. Even with small tears in the membrane, your utility bills will most likely skyrocket if the damage goes untreated. 
Identify water prone hotspots in your offices' kitchenette to prepare for the waterproofing contractor. Look for cracks in countertops. Water can seep through, and there can be an accumulation of water, creating mould and an unwanted scent.  
Beneath sink cabinets are another water pooling hotspot. Regardless of how many times they are checked; water always seems to find its way inside. 
If the floors of your kitchenette are wooden, water can seep in and swell the wood. Finally, check your backsplash where your walls and countertops meet.
Most waterproofing membranes are incredibly durable and highly flexible. So that they can be manipulated to fit in tight corners and provide a watertight seal.
Whether you're building or renovating your offices' bathroom, the most crucial area to waterproof is the bathroom floor. 
It goes without saying that the tiles of your restroom facilities will get wet consistently throughout the day. Without proper waterproofing solutions, it is inevitable to see some mould and damages shortly.
Consider the compatibility of your chosen waterproofing membrane with the surrounding materials, including the substrate and finishes. 
The time-old issue with bathroom waterproofing is that if it has not been waterproofed when installed, it will get damaged. And the cost to fix an area without waterproofing far outweighs the initial cost to waterproof it in the first place.
Take a look at your bathroom flooring and areas surrounding bathroom facilities, such as sinks and toilets. These areas can be prone to water pooling from plumbing leaks or just general usage.
The workplace conference room or common rooms that have a lot of 'coffee traffic' are target areas for clumsy characters with a coffee addiction. 
Spillages are not a possibility, but an eventuality.  Your floors can only take so much coffee spills before they start looking stained and unappealing. 
Making sure that your conference room floors are waterproofed is a small price to pay for a long-term investment.

In Sydney's rainy seasons, the wind can force wet weather into the entrance of your building. Your employees will also obliviously track in the wetness on their clothes and shoes from outside.
The pools of water from umbrellas, ceiling leaks, and passages with high foot traffic can cause damages and slipping hazards in inconvenient and dangerous locations. Waterproofing these areas will drastically decrease your potentiality of damages and considered a good safety measure. 
If your building has upper-level outdoor areas such as roofs and balconies, it would be good to look into balcony membrane waterproofing and roof waterproofing.
Your walls and windows on the exterior of the building are always exposed to the weather. Frequent rain can and will quickly degrade the condition of your building if not prepared for waterproofing.
Check out this video for a great representation of the benefits of waterproofing your buildings' exterior.
Finding waterproofing companies in Sydney
Finding a trusted waterproofing company can seem daunting, but all you need to investigate is the team's expertise and speciality, years of experience and reviews. 
Some waterproofers specialise in roof waterproofing, basement waterproofing, indoor waterproofing and more!
When looking for reliable waterproofing companies in Sydney, you can rely on Titan Waterproofing to take care of all your waterproofing needs. 
Titan Waterproofing specialises in commercial, roof and remedial waterproofing. With over 40 years of combined experience, you are in expert hands. 
Contact Titan Waterproofing today on 1300 761 219 to get a quote!