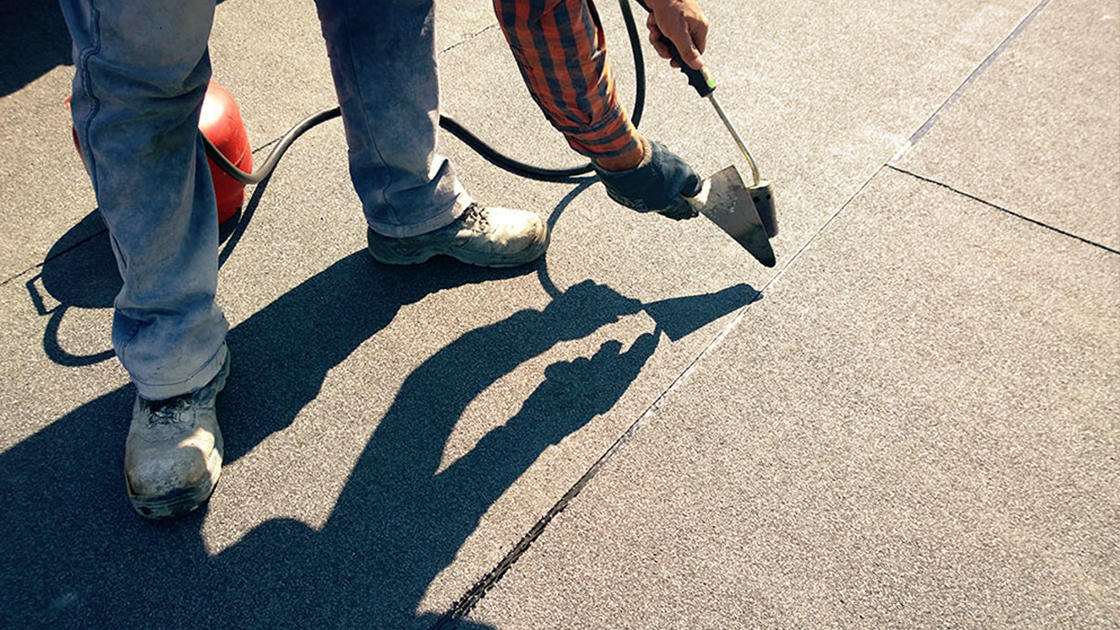 Can you waterproof over an existing membrane?
You may find yourself asking this question if you have a wet area in your home, specifically for tiled flooring or walls with signs of leaking around that area.
If the waterproof membrane is damaged, not applied properly or maybe you DIYed your bathroom and forgot about waterproofing altogether, don't worry! There are a few things to consider before giving up all hope!
Patching waterproof membranes
Waterproof membranes are incredibly durable. With an air-tight seal, no breaches in its structure can occur and work to your disadvantage.
At times, with extensive or compromising damages, the membrane can be weakened, leading to a need for repair and patching of the existing one.
For example, when repairing a leaking shower, homeowners typically have two options.
The first consists of removing all the tiles within the shower to repair the leaking or failed waterproofing membrane and replacing them with new tiles.
The second option in this scenario is to contact waterproofing professionals to re-grout and reseal the existing tiles to prevent leakage.
The first method is considered the more costly route to go down, especially if the original tiles cannot be matched.
You will end up with different tiles inside the shower to the actual remaining tiles after the repair. You may need to replace all the tiles in a complete renovation.

When to invest in a new waterproof membrane
When identifying waterproof membrane failure, the first place to look is the surface it is applied on. The waterproofing membrane is only as good as the surface on which it is used or installed.
Look out for these common signs:
The surface has not been constructed with proper falls for drainage.
The area is not smooth, clean or free from distortions, voids or protrusions.
Having any of these inconsistencies or spoils to the surface may prevent the membrane from functioning properly.
One of the most common recurring problems in declining waterproofing is the failure to prime the respective parts and surfaces before applying the membrane.
Surface priming will reduce porosity, dusting, air entrapment (pin holing) and high residual moisture in the substrate, which will cause blistering of the membrane after curing.
Another indicator of a failing membrane, and a sign to invest in a new one or waterproofing repair, is residual moisture in the substrate causing adhesive failure, possibly de-bonding the membrane.
Prevention is critical for eliminating water-related damage. The best way to act in prevention is to invest in a suitable and high-quality waterproofing membrane for you.

Which waterproofing method is right for me?
At Titan Waterproofing, we have 40 years of experience in laying torch-on membranes for rooftops and substructures, including balconies, planter boxes and retaining walls.
Torch-on membranes are flexible and are perfect for low-angled roofs or concrete rooftops that tend to pool water.
It can also be used for applications as wide in variety as the inside of planter boxes and as waterproof insulation in water tanks.
Liquid membrane provides adequate waterproofing with easy application. They can be applied everywhere that sheet membranes can't be.
This method is perfect for other places that may be too small or detailed for sheet membranes, including rooftops, podiums, balconies, planter boxes, water features, wet areas and decorative façade coatings.
Once they are applied, they form a complete and continuous watertight seal with good flexibility, UV resistance and breathability.
Sheet membranes can be applied to almost all horizontal areas that require waterproofing, including rooftops and podiums. All types of sheet membrane are excellent for long term waterproofing.
Epoxy coating is a waterproof resin that provides a durable and impermeable film on the surface it coats.
Unlike other waterproofing methods, epoxy coatings can be supplied in various colours and finishes to offer an attractive and aesthetic barrier.