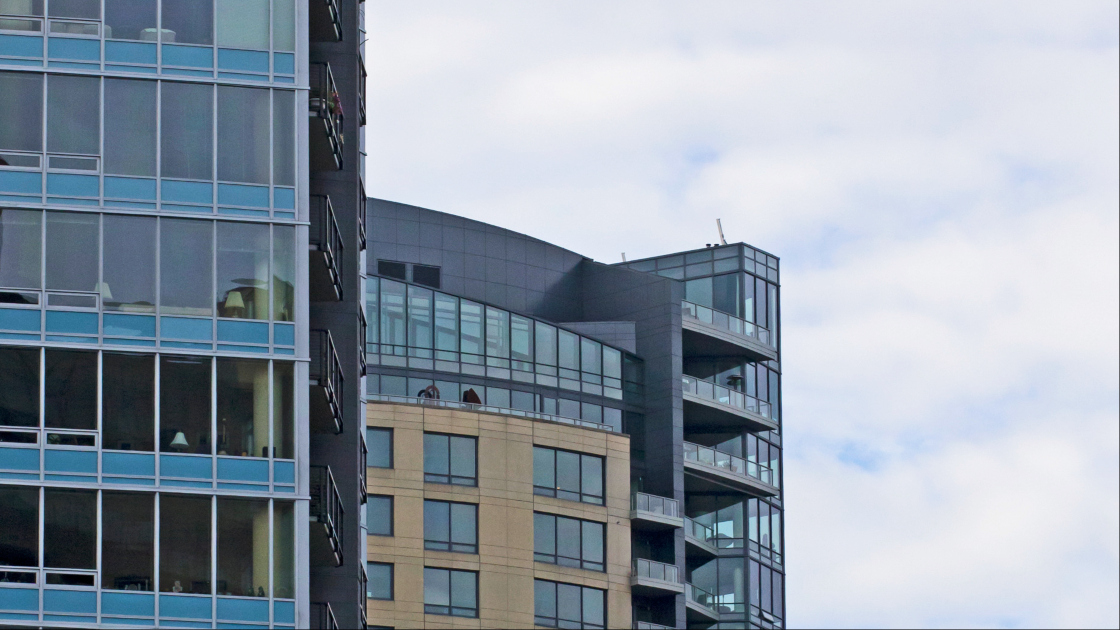 If you are looking to purchase a block of units for commercial or investment purposes, be sure to check out its waterproofing history.
Should this factor be overlooked, you could find yourself dealing with unwelcomed water leaks and other building defects that are commonly caused by inadequate or non-existent waterproofing.
As a property owner or tenant, the last thing you want is to spend time worrying and dealing with water leaks and concrete waterproofing issues.
Before purchasing your investment, you should consider a property inspection to identify any waterproofing issues in the common areas as well as the individual units.
Faulty or non-existent waterproofing damages assets and requires expensive repairs. It can also pose severe health and safety risks if not resolved immediately.

Here are the areas in strata buildings where waterproofing issues are most commonly found:
Basements & car parks. Property managers occasionally receive complaints about water leaking through basement car park roofs. This happens when the area above has poor floor waterproofing.
Balconies. If the building is quite old, the balustrades, edges and corners should be checked. Ensure that no water or moisture can leak into the rooms below your unit.
Ceilings or roof. Water stains on the ceiling are often signs of water leakage. When left unfixed, it leads to cracking, swelling and mould growth. Not to mention the potential collapse of the damaged area.

Bathroom. Bathroom waterproofing issues are amongst the most common complaints to property managers. Proper waterproofing is essential before any tiles or flooring are installed. Check for cracks on the tiling, walls, joints and drainpipes.
Kitchen & laundry. Any room with plumbing, such as the kitchen and the laundry area, are exposed to water. The sink and pipes shouldn't have leakage, and the floor should be waterproof and drained. Prevention is always the most cost-effective solution.
Walls/Common walls. When water seeps into the building's foundation, it starts damaging the structure. This can result in spalling or concrete cancer. If a tenant shares a common wall with a neighbour and the other side is a wet room, moisture may penetrate through the other side and cause the paint to blister. This should raise red flags. Have it checked right away!

IMPORTANT NOTE:
If the damage involves a common property, approval between the affected neighbours should be made before any repair takes place.
The NSW Government released a circular defining the responsible party for items and areas in a strata scheme. This can help you determine who is responsible for any repair, replacement or maintenance of items that are common concern within a strata complex.
Concrete waterproofing is often tricky and may at times require the expertise of waterproofing contractors in Sydney to get the problem fixed.
Prevent complex and costly repairs to your investment by having your building waterproofed before it becomes an issue.
Call the concrete waterproofing experts on 1300 761 219 for a solution tailored to your needs.