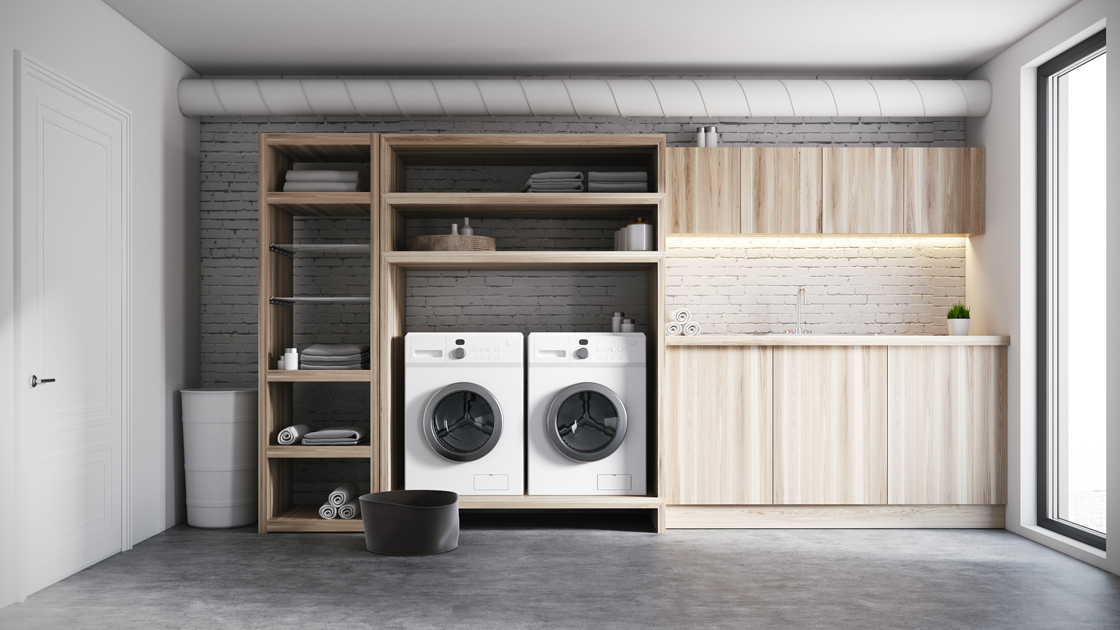 Renovating your laundry is one of the top 3 renovations you will do to your home. This means it is important to get it right the first time. Doing this will save you money in the long run. And it'll prevent unnecessary expenses in the future.
Waterproofing is the most crucial task when renovating any wet area. Ensuring it is done correctly and to the required standards is essential.
Let's explore the most asked questions when it comes to waterproofing your laundry. With advice from one of the leading waterproofing companies in Sydney.
What is waterproofing?
Waterproofing is the application of a water-resistant membrane to prevent the penetration of water. The waterproofing application can be in the form of a liquid or a sheet depending on the project requirements.
Water damage is one of the leading causes of damage to your house. And water from a leaking pipe is the most common cause. Installing the right prevention measures is essential to limit the need for costly repairs in the future.
Should you waterproof your laundry?
One of the biggest questions we get asked is "should you waterproof your laundry?". The answer is yes. Not only should you waterproof, but it is also a legal requirement.
Your laundry is one of the most likely areas to have unexpected excess water. A leaking washing machine or an overflowing sink can cause water damage.
And these problems can often occur when you are not at home. Left unattended, the damage can be catastrophic.
It is a common misconception that tiles on their own are waterproof. In fact, they are incredibly porous and offer minimal protection. Both tiles and grout are a decorative feature to your laundry not a water barrier.
Ensuring your laundry is correctly waterproofed to the required standards is important. It will limit any water damage to the structure of your laundry and home.
Furthermore, it will also prevent the health hazards associated with excess moisture. Preventing mold spores and rot from forming underneath your tiles.

Do I need to waterproof laundry walls?
Yes, you need to waterproof your laundry walls. The Australian Waterproofing Standards AS 3740 and Building Code of Australia guidelines says, all laundry walls must be waterproofed up to 150mm.
Generally, leaks from a washing machine or pipe will have a large volume of water. They can often be a few centimeters deep across a large area.
Waterproofing your walls will ensure that any large spillage will be contained in the laundry area. This prevents it from penetrating the walls and damaging the gyprock or frame.
The waterproofed wet area will contain the excess water. This will allow it to escape through the drainage outlets. And this will ensure the water doesn't seep into walls or flooring before it is drained away.
Professional vs DIY
Waterproofing your wet area  is one of the most important aspects of your laundry renovation. It is heavily advised you choose a professional to undertake any waterproofing. This will ensure that all necessary building standards are met.
Professional waterproofers in Sydney, such as Titan, have the experience in the correct application required. We will ensure the correct thickness and coverage is achieved. Using the best products to give you maximum protection against any future water penetration.
Another benefit of using a professional waterproofing company is a warranty. This will give you peace of mind in the future.
Titan Waterproofing is one of the leading waterproofing contractors in Sydney. We offer you peace of mind with our 100% service guarantee. Contact us on 1300 761 219 to discuss waterproofing your laundry.