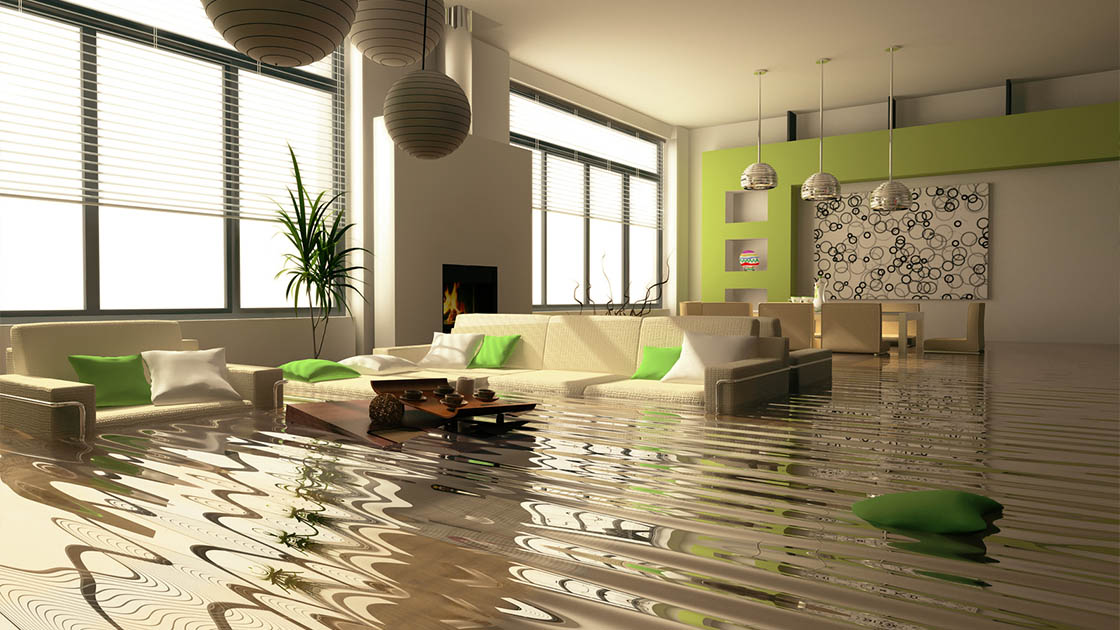 It is common to think that severe rainy weather is the primary cause of flooding. Homes and buildings are generally built to withstand and divert the flow of water from rain. However, many homeowners in Sydney can still suffer the expensive consequences and damages of minor home floods.
While the wet weather does contribute to a flooding issue, the real problem of common flooding in homes is a blocked, clogged or damaged area being hit with large quantities or consistently leaking water.
These minor floods are easily preventable if a few precautions and protective measures are taken beforehand. These safety actions help eradicate the possibility of another flood or worse damages in the future.
Flood recovery tips
The NSW state emergency service advises on some primary precautions that need to be taken after a severe flooding incident. While these advisories are specifically for significant disastrous flooding scenarios, many of the precautionary measures can apply to minor flooding in the household as well.
Before entering a building or room that has been exposed to flooding, you should make sure that there aren't any fundamental structural damages that could cave or give way and injure someone.
Next, you should check all the electrical appliances and outlets. If there are any indications of faulty electrical connections, contact a professional immediately and stay away from the area until the issue is resolved.
Make sure you wear protective, water-resistant clothing when cleaning up the mess, such as long pants, sleeves and rubber boots.
Be sure to throw out any food or medications that were in contact with floodwater. Check all affected rooms and make certain that you dry off every area as soon as possible to prevent mould or permanent water damage sets in.

Possible causes of flooding
Prevention is always the best way to tackle a flooding issue. However, it is often too late when the problem happens, and we experience excessive water in unwanted areas in return.
Dripping faucets and slow pipe leaks contribute to water wastage in enormous quantities. Because these damages are so small, we barely even notice that a leaking pipe could burst at any moment. Faulty pipes also waste water every day that passes unchecked.
Faulty foundations can also be a potential flooding hazard. Certain areas can trap water or be more vulnerable to water damage and, over time, eventually collapse. Water damage in any area of your home or building can lead to mould, dangerous structural compromises and eventually flooding.
Clogged gutters and backed up sewerage and pipes create pressure in the pipes. Whenever issues like these are not dealt with immediately, they usually result in pipe burst or flooding.
Proper pipe installation and waterproofing should be done with diligence as the effects of a pipe burst, such as sewerage can be toxic and harmful to people and the environment.
Other spaces such as pool areas, laundry rooms, kitchens and bathrooms are prone to constant exposure to wetness. The proper precautionary steps should be taken to waterproof and completely seal these areas to avoid machine failure or accidental water spillage.
Balconies are very often exposed to the elements, and this exposure often presents itself in the form of water and moisture damage. The worst-case scenario is the balcony collapsing, which can result in damage to the building, injury and even death, all of which are very financially and emotionally costly.

Preventing flooding in the future with waterproofing in Sydney
By investing in balcony membrane waterproofing, you minimise the risk of water damage to the structure.
Concrete cancer occurs when steel reinforcements within building concrete expand, which weakens the encasing material. This causes the concrete to break, with dangerous pieces of it cracking off, leaving an unattractive facade behind.
At Titan Waterproofing, our remedial services are carried out by trained and highly experienced professionals. Our team works in full compliance with regulations and use the best available waterproofing products.
Another waterproofing option is epoxy coatings which are used for flooring, plant rooms and walkways. Epoxy coating is a waterproof resin that provides a durable and impermeable film on the surface it coats. Unlike other waterproofing methods, epoxy coatings can be provided in a variety of different colours and finishes to provide an attractive and aesthetic barrier.
Alternatively, a torch-on membrane application is perfect for low-angled roofs or concrete rooftops that tend to pool water. It also has a wide variety of applications available, from the inside of planter boxes to waterproof insulation in water tanks.
Finally, sheet membrane has been Titan Waterproofing's chosen method for floor waterproofing. Sheet membranes can be applied using adhesive or by torching them to the substrate. Liquid membranes are self-adhesive and provide a continuous waterproof layer with no need for joining.
For expert advice on waterproofing methods and remedial waterproofing services, contact Titan Waterproofing today on 1300 761 219.